Regular price
HK$60.00
Sale price
HK$60.00
Unit price
per
0% OFF
Sold out
Wooden tableware is very popular in Europe, Southeast Asia and other places, because the local people pay attention to quality and food safety, and respect nature. Wooden tableware will not affect the taste like metal tableware, and it can better preserve the umami taste of food when eating. Handmade woodware in Southeast Asia, each piece of woodware retains different wood grains and trunk textures, which is very textured.
Product specifications:
Dimensions: W:22 x D:15 x H:2.5cm (TBT-221NC)
Material: Teak
Maintenance method:
※ Do not expose to the sun directly, it will be deformed or exposed to dryness.
※ If you want to hold food, use wood maintenance oil to wipe it first, and then dry it normally after cleaning.
※ The used one must be washed and dried immediately to prevent moisture from penetrating into it
※ Please use a soft sponge to clean
※ Dishwasher, oven, microwave oven cannot be used
※ After cleaning, please dry and store in a dry place
※ If there are small scratches, you can use fine sandpaper to polish it yourself and then use cooking oil for maintenance
※ Mix olive oil and white vinegar at a ratio of 2:1, dip it with a clean cotton cloth and wipe it evenly on the wood surface, the moisturizing olive oil can penetrate deep into the pores, cover the wood fiber, and form a protective layer; and White vinegar has mild cleaning power, helps to sterilize and deodorize, and makes cleaning and maintenance in place at one time.
Proper cleaning method:
Use a soft sponge to soak up dishwashing detergent and water, remove oil stains by "scrubbing", and rinse under running water. Commercially available wooden tableware is divided into two types: "painted" and "unpainted". If you buy "unpainted" wooden tableware, you can use a natural cleaner such as food-grade baking soda powder. Not only can it quickly remove oil stains, but you don't have to worry about the problem of detergent residue and penetration into the interior of the wood.
Points to note when purchasing:
※ The product photos are for reference only, the actual color may be different from the photos.
※ Due to long-term exposure to air, the surface of the wood may appear light black, which is a natural growth phenomenon.
※ There are some cracks, spots, and textures, which are normal and will not affect the use.
Share
View full details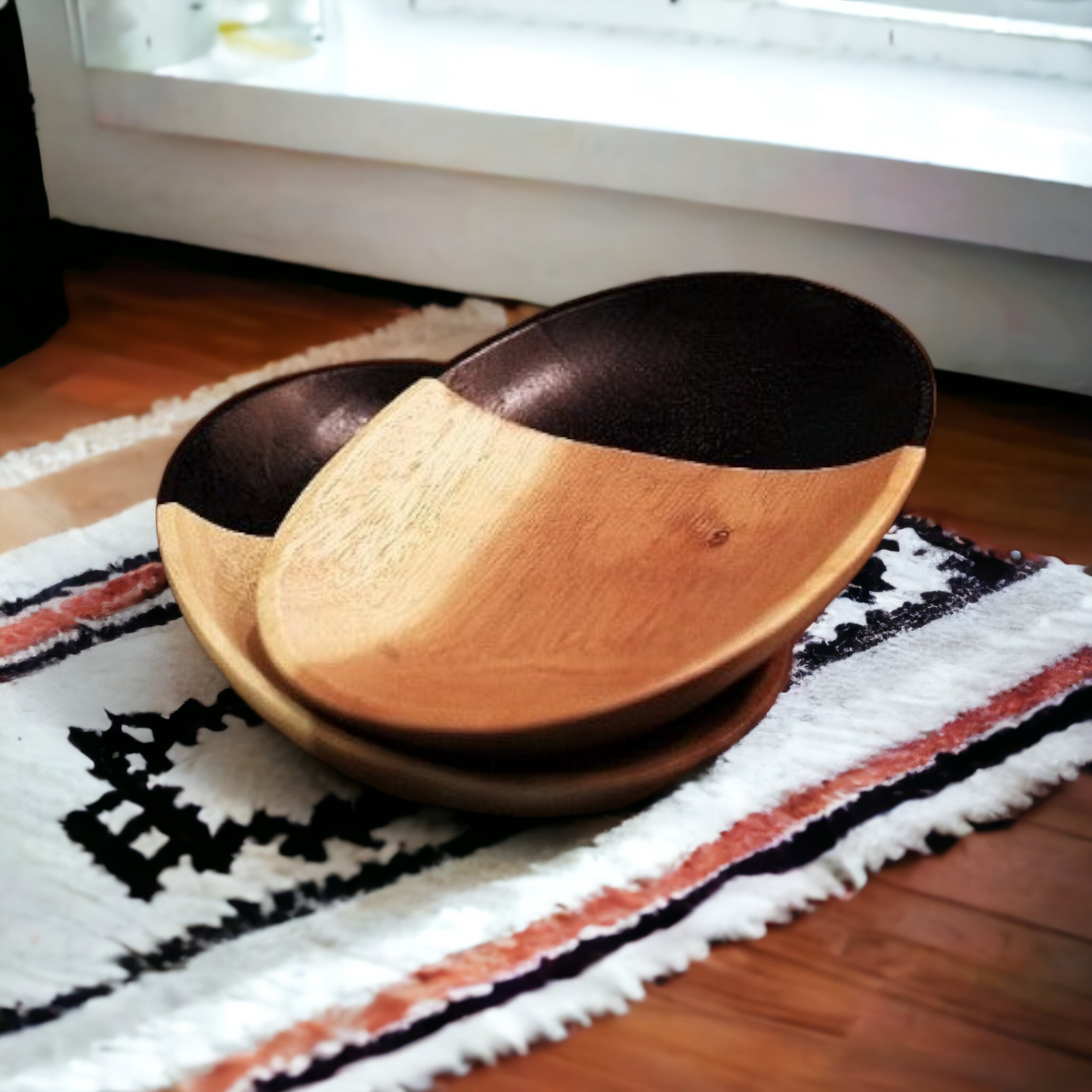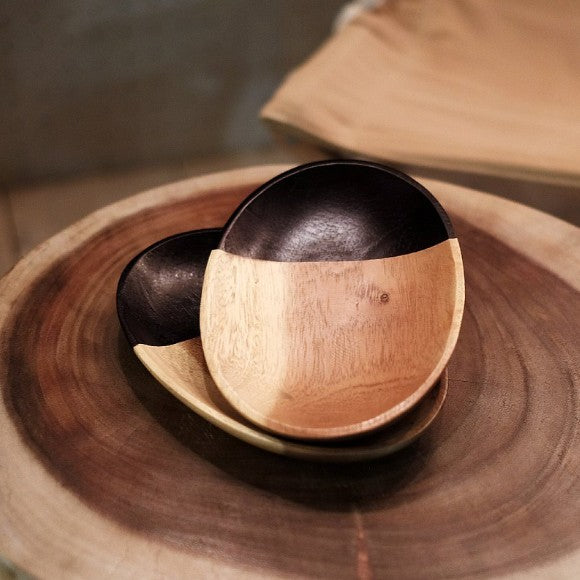 common problem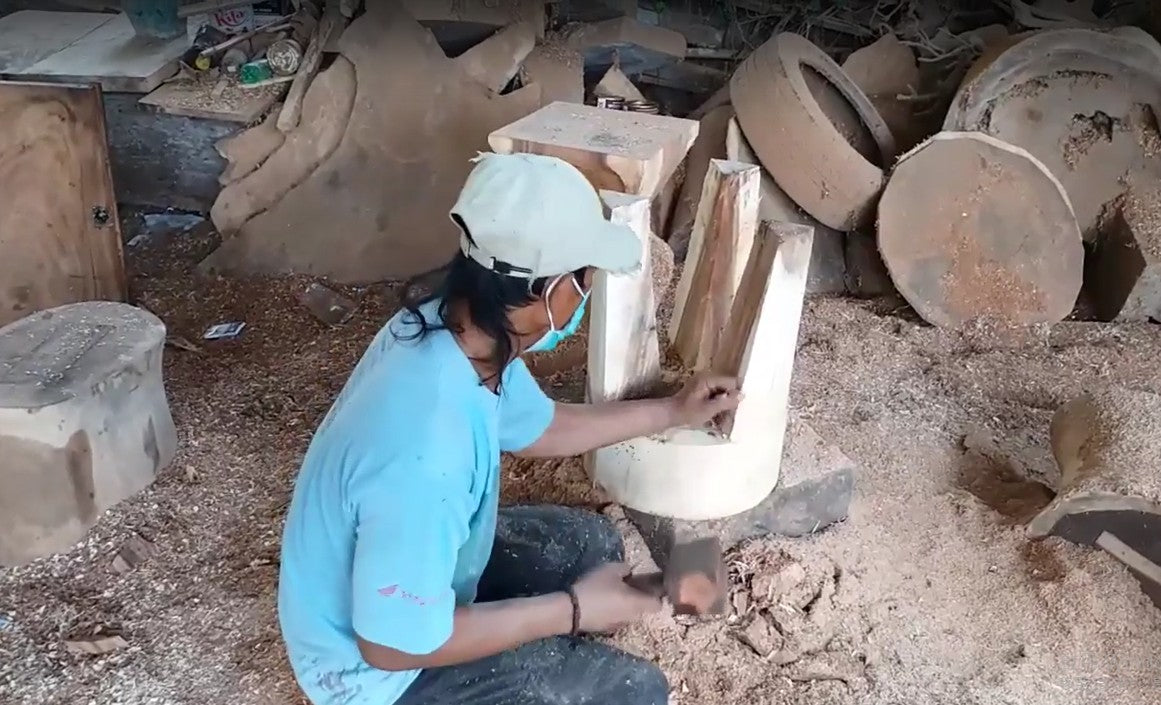 WUD product origin

The original packaging is imported from Central Java, Indonesia, not produced in China.
WUD furniture features

The solid wood and log furniture sold by WUD are directly imported from Central Java, Indonesia, and the large furniture is made of high-grade teak without dead joints.

1. No padding is used to keep the appearance neat.
2. The front wood grains are neatly arranged and the texture is elegant.
3. Use different water-based paints to make the overall color uniform, and the paints do not contain harmful chemicals that harm the skin.
4. The outer layer of water-based paint is added with NC paint to strengthen the protection of the wood surface.
5. Each piece of log furniture is unique, and cracks, spots, and textures on the wood surface are all natural phenomena.
Daily maintenance of WUD solid wood furniture

1. Daily cleaning: Wipe with a soft cloth, not too hard.
2. Removal of stains: Dilute neutral detergent with warm water for cleaning, do not use corrosive and chemical cleaners.
3. If the wood surface starts to dry, use a cotton cloth to wipe teak oil or wood wax oil every six months to keep it moist and make the wood furniture more durable.
Tips for using WUD furniture

1. For indoor use only
2. Avoid long-term placement in air-conditioning or heating outlets to prevent wood from being affected by temperature
3. Prevent chromatic aberration: avoid direct sunlight, and change the position of objects on the furniture from time to time
4. The colored liquid splashed on the solid wood should be disposed of immediately to prevent the wood surface from staining
5. Clean along the grain of the wood
6. When moving furniture, please hold up the furniture and do not drag it directly on the ground
7. Use table mats when placing hot or cold objects
8. Furniture should be used on a flat surface so as not to damage or loosen metal fittings
9. If the wooden surface is accidentally scratched, please find a professional carpenter to repair it
10. The product photos are for reference only, the actual color may be different from the photos.